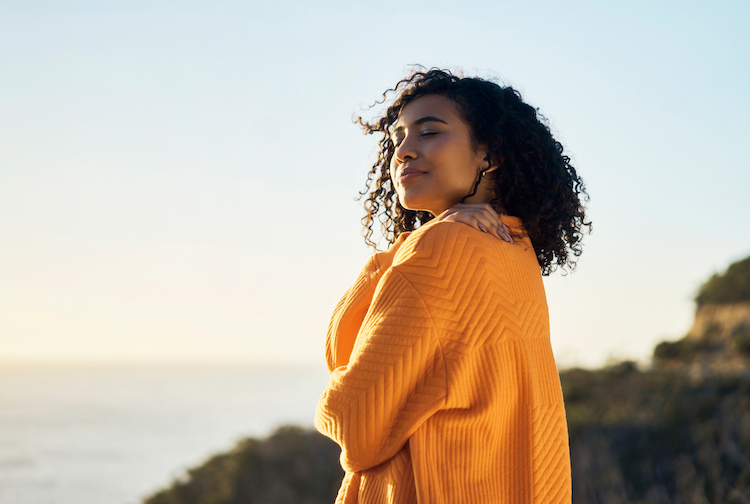 Loving Yourself and Others: The Impact of Compassion on Mental Health and Wellness
Cultivating compassion for yourself and others can lead to healthier relationships.
By Dina Weinstein
Love isn't easy. Sometimes it's hard.
Taylor Crouch, a licensed clinical psychologist and assistant professor in the Department of Psychiatry at Virginia Commonwealth University School of Medicine, is an expert on how physical pain affects emotional pain. Oftentimes when these issues manifest, Crouch's work shows it can lead to someone feeling full of criticism toward themselves, disconnected or lonely in their relationships. Crouch focuses on boosting patients' connections to facilitate healing from feelings of detachment and isolation. That includes having more positive connections to themselves.
"Sometimes patients can be concerned that self-compassion is going to make them lazy or self-indulgent, but self-compassion is very different from being self-indulgent. It's really having an attitude of wanting to be as healthy as you can be and live the best life you can by making changes from a place of self-care and self-love," Crouch said.
Read the whole article by the original source through the link below:
https://www.vcuhealth.org/news/loving-yourself-and-others-the-impact-of-compassion-on-mental-health-and-wellness